Welcome to Southeastern Mounted Shooters Association! We are committed to promoting the exciting sport of mounted shooting by offering participants a safe, fun, low stress and affordable environment to learn, compete or just simply have fun enjoying this sport with friends!
Clinton Anderson / Outriders
The "Outriders" is the name of the group of all SEMSA Members!
As members, they qualify for the SEMSA Buckle Series and Fall Shootout!
Outriders also enjoy discounts on:
Event entry fees
Training / Practice
SEMSA Merchandise
Mounted Shooting Tack
Congratulations to the top three riders, (In The Money) of the 2017 SEMSA Fall Shootout!
1st Place - Buckle Winner... Carolyn Hoskins
2nd Place Overall .................Lee Browning
3rd Place Overall..................Tegan Zealy
Look for our booth at this event! Information on Mounted Shooting etc.!!
Congratulations to the 2017 SEMSA Buckle Series Champions!

Level 1 - Lee Browning
Level2 - Tegan Zealy
Level 3 - Mike Hughey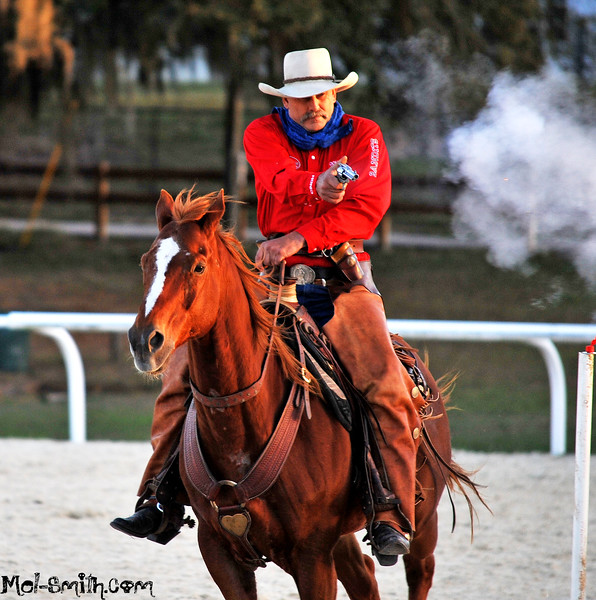 Kelly Klawitter making a pistol run with no bridle!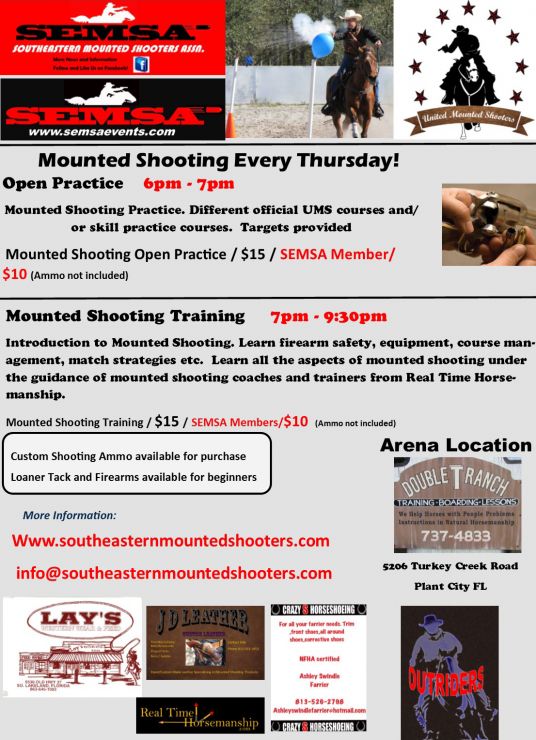 ---